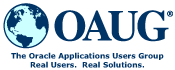 RoHS CHEMICALS LEGISLATION IN EUROPE AND CHINA
by Sandra Noble, President
Noble & Associates Consulting, Inc.

About 35 million tons of electrical and electronic items are discarded worldwide every year. Leakage of chemicals in land fills from such discarded equipment pose serious environmental pollution problems. Legislation has been enacted in EU member countries and in China to arrest such pollution.


The EU has developed the Restriction of Hazardous Substances (RoHS) Directive 2002/95/EC. This is only a directive (effective July 1, 2006) and member nations are to enact their own legislations based on its guidelines. The Chinese Administrative Measure on the Control of Pollution Caused by Electronic Information Products (popularly known as China RoHS) effective from March 1, 2007, is however a legislation. Both nations' regulations are targeted at their respective domestic markets.

The EU RoHS and the China RoHS both restrict the use of the same six chemicals used in electrical and electronic equipment. These are lead (Pb), cadmium (Cd), mercury (Hg), hexavalent chromium (Cr VI), and fire retardant PBBs (poly-brominated biphenyls) and PBDEs (polybrominated diphenyl ethers). Both the RoHS limit Cd to 100 parts per million (ppm) and the other five to 1000 ppm on homogeneous material basis. This means that the restrictions apply to any single substance that could (theoretically) be separated mechanically. There are significant differences in the two regulations.

Firstly, the RoHS applies to ten categories of waste electrical and electronic equipment (referred to as WEEE) and includes a number of exemptions. It does not apply to industrial machinery, replacement parts for equipment sold prior to July 1, 2006, military equipment or aerospace applications. The China RoHS, on the other hand, proposes to include (in a catalogue to be issued), a list of electronic information products (EIPs) to which the regulation will apply. This will be a limited list (understood as 1800+) out of the universe of electrical and electronic equipment covered under ten broad headings in the document. Another difference is that the EU RoHS does not specify any labeling requirements whereas the Chinese document does so. Further, the Chinese RoHS will be implemented in two phases. Phase 1 effective March 1, 2007 requires specific labeling and content disclosure. Phase 2 will enforce the actual restrictions and require mandatory testing in local laboratories.

The differences between the two regulations mean that EU RoHS compliant products may not automatically be China RoHS compliant. Suppliers will have to work hard for compliance, particularly to document the content of the hazardous materials at ppm level in the products in the disclosures that will be required in Phase 2.

The Chinese RoHS compliance is only one of the worrisome issues facing suppliers. Of even more import are the impending Registration, Evaluation and Authorization of Chemicals (REACH), regulations which come into effect from June 1, 2007 in the European Union.

The REACH regulation, whose final draft was adopted in December 2006, is targeted at a wide range of hazardous chemicals and is not limited only to the electronics sector. It is much broader in scope than RoHS which covers only six hazardous materials. The REACH regulation will control the use of thousands of chemicals. Since many of the chemicals are likely to be used in the electronics supply chain, REACH will affect suppliers who have achieved RoHS compliance or are struggling to do so.

The RoHS and now the REACH, considered a bane by many suppliers, are stepping stones towards a cleaner, greener environment. Businesses which recognize this and embrace the change will surely prosper in this new century.




Go from Zero To Green In Six Months! Click below:
RoHS Hazardous Materials and Compliance Guidelines
-------------------------------------------------------------------------------------------------------------------------
Go from Zero To Green In Six Months! Click below:
RoHS Hazardous Materials and Compliance Guidelines
Sandra Noble MBA, CPIM, Six Sigma, DCFS, CDP, is president of Noble & Associates Consulting which specializes in I.T. Needs / Strategy Assessments, unbiased Software Selection assistance, and curing Post Implementation Distress™. We also have full life cycle implementation expertise in SAP, Oracle and other enterprise-wide software solutions.

Reducing the
STRESS

of Software Implementations Worldwide

!

Noble Finances, a division of Noble & Associates Consulting, provides accounts receivable financing, equipment & software leasing and lawsuit funding.
Turn your accounts receivable into immediate CA$H.
If your bank says No, then Yes, you need to explore other alternatives. Get a free report on Business Financing Options, by clicking http://GetCashFromReceivables.com/

Copyright © 2007, Noble & Associates Consulting, Inc.



Home | Expertise | Services | Approach | Team | News | Articles | Advisory | Testimonials |
Blog | Press | CashFlow