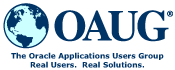 TECHNIQUES FOR RoHS CLASS COMPLIANCE
by Sandra Noble, President
Noble & Associates Consulting, Inc.

The Restriction of Hazardous Substances (RoHS) Directive 2002/95/EC (sometimes referred to as RoHS Lead–Free) is a directive of the European Parliament. It restricts the use of six hazardous materials in the manufacture and sale of various electrical and electronic equipment in the European Union. The materials are lead, cadmium, mercury, chromium (VI), PBB (poly-brominated biphenyls) and PBDE (polybrominated diphenyl ethers). The threshold limits set by EU, on "homogeneous material" basis, explained below, are 100 parts per million (ppm) for cadmium and 1000 ppm for the other five materials.


Directive 2002/95/EC, effective July 1, 2006, is not an EU law. Individual member states are to have their own regulations in line with the directive. The resultant variations from state to state, (including differences in verification and penalty clauses), pose difficulties for suppliers of electrical and electronic goods in developing compliance programs. For compliance suppliers have to guarantee that the entire unit is free (within threshold limit) of the six hazardous materials specified. This is easier said than done.

The problems arise chiefly from the requirement to meet the prescribed threshold limits on a "homogeneous material" basis. A European Commission document of December 2003 states that "Homogeneous material means a unit that cannot be mechanically disjointed into single materials". An example would be the ceramic material used in a capacitor. In this case the limits would apply to the ceramic material (and all other similarly homogeneous materials) and not to the capacitor as a whole. To insure compliance, data on concentrations of the hazardous substances, needs to be transferred throughout the supply chain and across the manufacturing process. This would also include process materials like paints, glues, labels, etc. A supplier who extends a guarantee that his product is RoHS compliant takes on, by implication, potential liabilities attributable to his component and material vendors. This is feasible only if adequate end to end tracking and documentation systems are in place for all materials and processes – a difficult task indeed, even in the US, for companies dealing with the EU.

One of the difficulties faced is that the RoHS directive does not specify compliance procedures, certificates or testing methods. The differences in the regulations of individual member states also introduce an element of uncertainty. These challenges are further compounded by the inadequacy of many current test methods to demonstrate RoHS compliance. In addition to this, there are the multiple data requirements of suppliers, as well as their ability to manage these huge amounts of information.

RoHS guidelines suggest that for compliance, producers should have a compliance assurance system (CAS). This would have material declarations and component analysis as elements, among other things. One system which facilitates information exchange between manufacturers and suppliers is the IPC-175X Standard and includes process and material declarations and their requirements. The standard can be used to support compliance activities at different levels of sophistication, denoted as "classes". These RoHS classes range from Class 1 (simple yes/no information at homogeneous material level) to Class 6 (which combines the Class 5 'full disclosure' level with manufacturing information). The Intervening Class 4 is a sort of compromise solution combining Class 3 level information (which includes JIG A & B homogeneous material level information) and manufacturing information.

The class system appears to provide a feasible way forward to achieving RoHS compliance. However, the hard work is in achieving the RoHS class compliance itself. Every supplier needs to implement the IPC 175X standard or equivalent. This necessarily comprises establishing end to end monitoring and documentation systems. Quick fix solutions will not be sufficient for success.


Go from Zero To Green In Six Months! Click below:
RoHS Hazardous Materials and Compliance Guidelines
-------------------------------------------------------------------------------------------------------------------------
Go from Zero To Green In Six Months! Click below:
RoHS Hazardous Materials and Compliance Guidelines
Sandra Noble MBA, CPIM, Six Sigma, DCFS, CDP, is president of Noble & Associates Consulting which specializes in I.T. Needs / Strategy Assessments, unbiased Software Selection assistance, and curing Post Implementation Distress™. We also have full life cycle implementation expertise in SAP, Oracle and other enterprise-wide software solutions.

Reducing the
STRESS

of Software Implementations Worldwide

!

Noble Finances, a division of Noble & Associates Consulting, provides accounts receivable financing, equipment & software leasing and lawsuit funding.
Turn your accounts receivable into immediate CA$H.
If your bank says No, then Yes, you need to explore other alternatives. Get a free report on Business Financing Options, by clicking http://GetCashFromReceivables.com/

Copyright © 2007, Noble & Associates Consulting, Inc.



Home | Expertise | Services | Approach | Team | News | Articles | Advisory | Testimonials |
Blog | Press | CashFlow