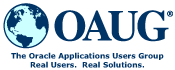 RoHS COMPLIANT INDUSTRIAL CONTROL SWITCHES
by Sandra Noble, President
Noble & Associates Consulting, Inc.

Industrial control switches are at the heart of the monitoring and control systems of modern machinery. They range from the simple electro-mechanical push-button to embedded PCBs (Printed Circuit Boards), to wireless or infrared activated devices. All industrial plants and virtually all products in daily use, including the ubiquitous microwave oven and dishwasher, have them.


The RoHs directive restricts the use of lead (Pb), mercury (Hg), hexavalent chromium (Hex-Cr), poly-brominated biphenyls (PBB) and polybrominated diphenyl ethers (PBDE) to maximum 1000 parts per million and cadmium to 100 ppm. The restrictions are on a homogeneous material basis, which means that they apply to any single substance that could (theoretically) be separated mechanically.

The restricted substances have traditionally found extensive usage in Industrial control switches because they impart strength, reliability and durability. These are crucial properties as the switches often operate in harsh conditions such as in boilers, etc. They are expected to have a long life and operate accurately and reliably. These restrictions have therefore been challenging to the switch industry.

While the industry has taken commendable initiatives for RoHS compliance, the efforts have neither been easy nor entirely successful thus far. This is not to detract from the sincere efforts that have been attempted. The main problem has been the availability of RoHS compliant components and parts. The majority of electronic parts available today contain at least one of the restricted substances: Pigments contain cadmium, mercury is present in infrared detectors, PBBs and PBDEs in plastics used as flame retardants, lead in solder joints and inhibited paints contain Hex-Cr. (chromium is passivated by oxygen, forming a thin protective oxide surface layer which prevents oxidation of the underlying metal. Common oxidation states are +6 i.e hexavalent chromium and +3 (i.e trivalent chromium).

A number of products have been developed to replace the banned substances. However, long term reliability, an important parameter for the switch industry, is yet to be established. Examples of such alternates are Hex-Cr, replacements such as trivalent chromium, molybdates etc. These are, however, substrate specific; in other words they require a particular type of under-coating to be applied for proper adhesion and protection, which Hex-Cr does not need. This leads to extra costs, in addition to being less flexible operationally. Similarly, lead-free solders based on tin-copper-silver alloys have been developed to replace the traditional tin-copper solder. However, concerns related to durability and reliability still remain. Lead free solders also require a higher reflow temperature. This often entails expensive process changes and retooling.

Achieving RoHS compliance is, to say the least, an arduous task for any company. This is equally true for the switch industry. The difficulties are essentially due to the requirement to meet the maximum allowable limits of the restricted substances on a homogeneous material basis. This requires the entire material flow, starting from raw material and component vendors, to the end product stage be tracked. Also included in compliance standards are consumables like labels, glue, paint etc which can sometimes introduce the undesirable substances into the end product.

An added complication for many control switch manufacturers is that clients include the military and /or aerospace sector. There is no RoHS in aerospace and products with applications that can be considered exclusively "aerospace" need not be RoHS compliant. However this poses more problems in maintaining inventory control of RoHS compliant and non-compliant products for the switch supplier.

While achieving full RoHS compliance is the ultimate goal of the industrial control switch manufacturing industry, managing the transition is the biggest current challenge.


Go from Zero To Green In Six Months! Click below:
RoHS Hazardous Materials and Compliance Guidelines
-------------------------------------------------------------------------------------------------------------------------
Go from Zero To Green In Six Months! Click below:
RoHS Hazardous Materials and Compliance Guidelines
Sandra Noble MBA, CPIM, Six Sigma, DCFS, CDP, is president of Noble & Associates Consulting which specializes in I.T. Needs / Strategy Assessments, unbiased Software Selection assistance, and curing Post Implementation Distress™. We also have full life cycle implementation expertise in SAP, Oracle and other enterprise-wide software solutions.

Reducing the
STRESS

of Software Implementations Worldwide

!

Noble Finances, a division of Noble & Associates Consulting, provides accounts receivable financing, equipment & software leasing and lawsuit funding.
Turn your accounts receivable into immediate CA$H.
If your bank says No, then Yes, you need to explore other alternatives. Get a free report on Business Financing Options, by clicking http://GetCashFromReceivables.com/

Copyright © 2007, Noble & Associates Consulting, Inc.



Home | Expertise | Services | Approach | Team | News | Articles | Advisory | Testimonials |
Blog | Press | CashFlow