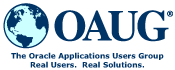 COMPLYING WITH UK & EU COUNTRY WEEE ELECTRONIC RECYCLING DIRECTIVE
by Sandra Noble, President
Noble & Associates Consulting, Inc.

Improper disposal of electronic and electrical waste can be hazardous to the environment and to business profitability. Although proper disposal may be costly, the inability to expand globally may have an even more detrimental financial impact. Find out what it takes to do business in Europe, China and beyond.


The objective of the Waste Electrical and Electronic Equipment (WEEE) Directive 2002/96/EC is to minimize the environmental impact of electronic waste. The WEEE directive protects landfills and regulates the disposal of discarded or end-of–life electrical or electronic equipment (EEE) also known as e-waste. The related RoHS Directive 2002/95/EC strives to limit the use of six hazardous materials in the manufacture of electronic equipment.

The WEEE Directive provides guidelines for the collection, treatment, recycling and recovery of waste electrical and electronic equipment. The "polluter pays" principle means collection and recovery is largely at the manufacturer's expense. Specified products include such things as large and small household appliances, IT and telecommunications equipment, consumer equipment, IT and telecommunications equipment.

Reduction of hazardous material content in products at the manufacturing stage will reduce the content of such pollutants in electronic waste. This will enhance the economic feasibility of recycling. Hence RoHS compliance, which in any case is needed for doing business in the EU, is the first important element for any effective recycling. Increased efforts to design products that facilitate recycling of WEEE components and materials are extremely beneficial.

Recycling is one of several waste disposal options. Its effectiveness depends, to a large extent on the type of material to be recycled and the availability of appropriate technology. E-waste such as a computer can be discarded by the original users, but it may still be perfectly functional equipment. In this case material recovery and reuse is a better alternative than recycling. In fact the reuse of waste electrical and electronic equipment is the preferred economic option.

Recycling is technology and material specific. It is mandatory to collect electronic waste separately from municipal waste. While primary administrative responsibility lies with the state, manufacturers have an important role in educating customers on proper waste disposal. The WEEE directive mandates collection of electronic waste at the manufacturer's cost. Manufacturers must not only ensure that convenient collection points are set up for consumers but must also make provisions for the transportation of the waste materials to the recycling plant.

The WEEE directive mandates that recycling sites should conform to certain minimum standards to prevent adverse environmental impact when treating waste EEE. In most cases, it will not be feasible for a single manufacturer to operate its own recycling center.

Throughout the WEEE recovery chain, producers are required to finance the cost of e-waste collection from consumers; transportation to the recycling center; treatment; recovery and disposal. Producers will generally need to collaborate with other manufacturers to collectively bear the cost for the recycling and waste disposal obligations.

The WEEE and the RoHS are here to stay and further strengthening of environmental regulations is inevitable. One such step is the impending Registration, Evaluation and Authorization of Chemicals (REACH), regulations effective from June 1, 2007 in the European Union. The REACH regulation will control the use of a very wide range of chemicals and is not limited only to the electronics sector. In this increasingly difficult milieu, a proactive approach by producers to comply with the WEEE electronic recycling directive will surely give them dividends for increased competitiveness.


Go from Zero To Green In Six Months! Click below:
WEEE Directive and Recycling / Compliance Guidelines
-------------------------------------------------------------------------------------------------------------------------
Go from Zero To Green In Six Months! Click below:
WEEE Directive and Recycling / Compliance Guidelines
Sandra Noble MBA, CPIM, Six Sigma, DCFS, CDP, is president of Noble & Associates Consulting which specializes in I.T. Needs / Strategy Assessments, unbiased Software Selection assistance, and curing Post Implementation Distress™. We also have full life cycle implementation expertise in SAP, Oracle and other enterprise-wide software solutions.

Reducing the
STRESS

of Software Implementations Worldwide

!

Noble Finances, a division of Noble & Associates Consulting, provides accounts receivable financing, equipment & software leasing and lawsuit funding.
Turn your accounts receivable into immediate CA$H.
If your bank says No, then Yes, you need to explore other alternatives. Get a free report on Business Financing Options, by clicking http://GetCashFromReceivables.com/

Copyright © 2007, Noble & Associates Consulting, Inc.



Home | Expertise | Services | Approach | Team | News | Articles | Advisory | Testimonials |
Blog | Press | CashFlow