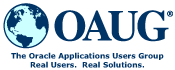 WASTE ELECTRICAL AND ELECTRONIC EQUIPMENT DIRECTIVE (WEEE) EXPLAINED
by Sandra Noble, President
Noble & Associates Consulting, Inc.

There's a new twist on the old saying "waste not, want not". The United Kingdom and the European Union (EU) are mandating anti-waste, anti-pollution and environmentally friendly measures in regards to electronics. To avoid a want / lack of business in Europe, its best to understand what WEEE is all about.

Environmental pollution, particularly in land fills, from discarded electronic equipment (e-waste) or "waste electrical and electronic equipment (WEEE)," has been an increasing concern worldwide. Pollution occurs due to leakage of hazardous materials contained in the discarded equipment. The European Union has passed two related regulations to improve e-waste management and to limit the presence of hazardous materials in waste.

One is the Restriction of Hazardous Substances (RoHS) Directive 2002/95/EC (popularly called the Lead free RoHS), which limits the presence of six hazardous materials in electrical and electronic equipment. The other is the Waste Electrical and Electronic Equipment (WEEE) Directive 2002/96/EC. The WEEE directive aims at minimization of the impact of e-waste on the environment, by increasing re-use and recycling as well as reducing the amount of WEEE going to landfills. EU members are required to incorporate the provisions of both the RoHS and the WEEE directives into their individual legislations.

The WEEE directive became effective August 13, 2005. It excludes equipment related to state security, arms, and ammunition and war materials but covers thirteen categories of e-waste:

1. Large household appliances - excludes ODS refrigerators/freezers
2. Small household appliances (e.g. toasters, blenders, vacuum cleaners)
3. IT and telecommunications equipment - excludes CRTs
4. Consumer equipment (e.g. videos, radio, hi-fi) – excludes CRTs
5. Lighting equipment - excluding fluorescent tubes
6. Electrical and electronic tools (e.g. drills, saws, sewing machines)
7. Toys, leisure and sports equipment (e.g. electric trains, video games)
8. Medical Devices - excludes contaminated items
9. Monitoring and control instruments (e.g. smoke detector, thermostats)
10. Automatic dispensers (e.g. vending machines)
11. Cooling equipment including category 10 devices with cooling
12. Display equipment (CRTs) including plasma and LCD
13. Gas discharge lamps (e.g. fluorescent tubes)

The WEEE Directive is based on article 175 of the European Commission (EC) Treaty which established the European Union. This directive makes producers responsible for financing the collection, treatment, and recovery of waste electrical and electronic equipment. It also seeks to oblige distributors to allow consumers to return their waste equipment free of charge. This provision is based on the precept that the polluter should pay and applies irrespective of the selling technique, including long distance selling.

Another aspect of WEEE is the encouragement of product designs that facilitate dismantling and recovery. Manufacturers are required to provide reuse and treatment information on their products. This is to facilitate the reuse of components and to ensure the correct and environmentally sound treatment of WEEE; including maintenance, upgrade, refurbishment and recycling. EU member states are empowered to add additional products to the WEEE directive.

There are also provisions for minimum standards for authorized collection and recycling sites. The directive has certain labeling requirements such as the name of the manufacturer, date code and a "Do Not Landfill' mark which consists of a crossed out wheel bin with a bar underneath indicating that the product was placed on the market after August 13, 2005.

The European Community has taken the lead on environmental issues and is often a role model for other nations. Many countries, including the United States and China are considering WEEE legislation. The federal US legislation is expected to be in line with the EU WEEE. However, the draft legislation of the China WEEE, whose details are still sketchy, does not appear to be so. The China WEEE, when it comes, is likely to pose serious challenges for suppliers.


Go from Zero To Green In Six Months! Click below:
WEEE Directive and Recycling / Compliance Guidelines
-------------------------------------------------------------------------------------------------------------------------
Go from Zero To Green In Six Months! Click below:
WEEE Directive and Recycling / Compliance Guidelines
Sandra Noble MBA, CPIM, Six Sigma, DCFS, CDP, is president of Noble & Associates Consulting which specializes in I.T. Needs / Strategy Assessments, unbiased Software Selection assistance, and curing Post Implementation Distress™. We also have full life cycle implementation expertise in SAP, Oracle and other enterprise-wide software solutions.

Reducing the
STRESS

of Software Implementations Worldwide

!

Noble Finances, a division of Noble & Associates Consulting, provides accounts receivable financing, equipment & software leasing and lawsuit funding.
Turn your accounts receivable into immediate CA$H.
If your bank says No, then Yes, you need to explore other alternatives. Get a free report on Business Financing Options, by clicking http://GetCashFromReceivables.com/


Copyright © 2007, Noble & Associates Consulting, Inc.



Home | Expertise | Services | Approach | Team | News | Articles | Advisory | Testimonials |
Blog | Press | CashFlow